What Responsible Breeders Really Do
<—-click here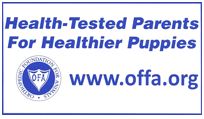 Welcome to Valor Golden Retrievers.  We are located in sunny Phoenix, Arizona.  We are proud to be an AKC Breeder of Merit.  We strive to produce beautiful, healthy puppies of sound mind, that conform to the breed standard.
The following must be met in order to be accepted into the program:
Has a history of at least 5 years involvement with AKC events.

Earned AKC Conformation, Performance or Companion* event titles on a minimum of 4 dogs from AKC litters they bred/co-bred.

Member of an AKC club.

Certifies that applicable health screens are performed on your breeding stock as recommended by the Parent Club.

Demonstrates a commitment to ensuring 100% of the puppies produced are AKC registered.
Here are a few pictures of some of our friends……