.Valor Golden Retriever's Questionnaire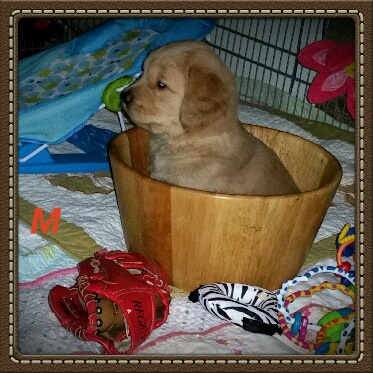 This questionnaire will be verified………
Name and address of Owner                    Name and address of Co-owner
Home phone for Owner                             Home phone for Co-Owner
Mobile phone # for Owner                        Mobile  phone  # for Co-Owner
Occupation  of Owner                               .  Occupation of Co-owner
Email for Owner                                             Email for Co-owner
Why did you choose the Golden Retriever Breed

Do you want a male or female?  Or no preference of gender?

Do you plan on breeding?

Where will the puppy live primarily?  Inside?  Outside?

Do you live in a house?  Condo?  Apartment?  With friends or relatives?

Do you rent or own you home?

If you rent is your

la

ndlord

in agreement with a puppy?

Do you have a fenced yard?

Where will the puppy sleep at night?

Where will the puppy be kept when your working or not home?

Do you have children living with you?  How old?

Are there elderly or disable individuals living with you? 

Does anyone have any allergies?

Do you have any pets now?

What breed or type of pet?

Are your pets neutered/spayed or intact?

Do you think it's possible to own an intact dog (male or female) and keep the dog from either getting pregnant or causing another dog to become pregnant?  Or do you think it's inevitable that nature will find a way and eventually a litter of puppies will be coming?

What breed of dogs have you owned before?  What happened to them?

Have you ever euthanized a pet?

Have you ever had a pet get injured or die from an isolated incident of some sort or from an accident?  What happened?

Is the address given the address where the puppy will reside?

Is the puppy a surprise for anyone?